VAGINAL STEAMING- IS IT WORTH IT?

It's called "Vaginal steaming", "Yoni Steaming", "V- Steaming" or "The Steam". It has come to prominence in popular culture over the past few years thanks in part to celebrities such as Gwyneth Paltrow and Chrissy Tiegen, going from a little known procedure available in a handful of places to widely and easily accessible at everyday spas. Vaginal steaming however is not new. This procedure has been practiced for hundreds of years to millennia among Eastern cultures throughout Africa and Asia.



WHY DO IT?
To understand if the V-steam can work, it is important to know what it is and why it is used. One origin of the procedure is to cleanse a woman's reproductive tract post-partum (after delivering a baby) to help with healing. It is also used to tighten vaginal walls in an effort to make sex more pleasurable for men. More modern reasons for doing: "The Steam" include its claim to relieve menstrual symptoms such as bloating, cramps and tiredness as well as some claims to aid in anxiety, depression, chronic pain, fatigue even infertility and hormonal imbalances.



HOW IS IT DONE?
Vaginal steaming essentially involves a woman sitting over a heated bath herbs for a period and allowing the steam to permeate and penetrate her vaginal walls. Think a toilet bowl with herbal tea steeping in it.



DOES IT WORK?
The short answer is NO. There is currently no scientific evidence to suggest that vaginal steaming is beneficial or achieves any of the claims made. There is of course anecdotal evidence provided by women who report some or all the potential benefits.



IS IT SAFE?
In short, NO. There is no evidence to verify that this procedure is safe. However, there are cases of this procedure causing harm specifically burns to the vaginal tissue resulting in hospitalizations in some cases. Additionally, the warm moist environment created by the process is a breeding ground for bacterial overgrowth. The normally acidic pH of the vagina can be altered leading to abnormal discharge. The herbs and other ingredients used in V-steaming along with the steam itself can irritate the vulva (outside of the vagina) and the vagina leading to a vulvovaginitis.



HOW ELSE CAN I KEEP MY VAGINA CLEAN?
This is a loaded question. One of the biggest concerns scholars and health care providers have regarding procedures such as the V-steam along with other vaginal practices such as douching is the seemingly inherent belief that the vagina, female reproductive tract and woman's body in general is unclean. From the time we as women hit puberty we are encouraged and sometimes pressured to cleanse our reproductive tracts, to modify ourselves for the pleasure of men, to prevent ourselves from simply living healthily and aging naturally. If you are considering a v-steam ask yourself why? Do you genuinely believe that your vagina is unclean?
To answer this question however, we will go through best practices for a healthy vagina.



VAGINAL HEALTH AND HYGIENE
CLEANING
DO NOT use soaps or feminine washes inside the vagina. You can use fragrance free soaps on the outside of the vagina. You do not need to use anything inside the vagina as it cleans itself.
AVOID scented wipes and other scented products as they can irritate the vulva and vagina and disrupt the normal bacteria found there.
DO NOT douche! Douching involves washing out the vagina oftentimes using harsh cleansers. Douching can wash away normal discharge as well as normal bacteria found in the vagina therefore increasing the risk of ABNORMAL discharge and irritation.


DISCHARGE
It is normal for the vagina to have daily discharge. The discharge is typically clear or white and does not have a bad odour. It is also normal for discharge to change throughout your menstrual cycle and for the amount of discharge to change varying from small amounts to large amounts.


CERVICAL HEALTH
Cervical Cancer is a devastating disease that can affect many women. There is a virus called Human Papilloma Virus (HPV) that is responsible for inducing abnormal changes in the cervix (neck of the womb) which can lead to cancer. It is also worth noting that this virus can cause abnormal changes leading to cancer in the vagina, the vulva (outside of the vagina), the penis, the anus and throat .

For women aged 25-65 (21-65 using US guidelines) routine cervical cancer screening is recommended. Additionally, there is a vaccine against HPV available for both men and women.


Contact your health care provider to find out more information about Cervical Cancer Screening and Prevention and the HPV vaccine.


SAFE SEX
Safe sex practices involve preventing an unplanned or unwanted pregnancy as well as preventing the contraction of sexually transmitted infections (STI) such as Chlamydia, Gonorrhea, Trichomonas, Syphilis, Herpes, Genital Warts and HIV.


CONDOMS can prevent the spread of most sexually transmitted infections. For this to work, condom use must be correct and continuous.


For more information about Sexually Transmitted infections and Contraceptive use, please contact your health care provider.


So in a nutshell, Vaginal Steaming is currently NOT recommended by health care professionals because there are no proven benefits but associated potentially serious risks.


For more information about vaginal steaming and vaginal hygiene PLEASE contact your HEALTH CARE PROVIDER.


This information has been compiled and presented on behalf of Metropolitan Medical, C.Bowen Medical.
APRIL 2019
.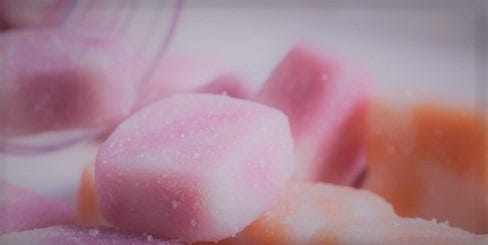 VITAMINS: A NECESSITY OR EXPENSIVE PEE?

So….. vitamins. The vitamin or nutritional supplements industry is a multi-billion dollar one. Everywhere you look: Facebook, Instagram, online blogs etc. there are ads left right and centre promising more energy, longer hair and nails and overall improved health IF you purchase their bottles of supplement pills. They are also getting easier to take being delivered in any and every form to entice you: Gummies, dissolved into juices and waters, in sleek easy to swallow capsules.
Considering so many vitamins traditionally taste bad, come in massive difficult to swallow tablets and often had to be taken as multiple individual vitamins for your specific needs whereas now, you can get vitamins geared for specific concerns like better skin and enjoy their taste, this is a good thing right?
Wrong.
While public opinion still seems to hold that vitamin supplements are not only useful but a MUST, you may be hard pressed to find any doctor or other health care provider openly recommending a multivitamin to the average adult.


REALLY?
Yes, really.


WHY?
This is a loaded question. Vitamin supplements are indeed useful in medicine and healthcare, however the injudicious use of them is neither indicated nor advised. To better understand let us look at what vitamins are and why we use them.
OKAY, WHAT ARE VITAMINS?
Vitamins are considered MICRO nutrients. This is compared to MACRO nutrients which includes Carbohydrates, Proteins and Fats. Both groups of nutrients are essential, hence the term nutrient however as the prefixes imply, one group (macro) is required in larger amounts while the other group (micro) are required in much smaller amounts.


Micronutrients include two major groups of compounds: Vitamins and Minerals. Minerals are inorganic compounds such as sodium and calcium while vitamins are organic compounds which include vitamins A, B complex, C, D, E and K. In typical everyday language both minerals and vitamins along with other non-essential compounds such as plant extracts are all called VITAMINS.
This means that if you purchase a vitamin, you could be taking vitamins, minerals or other compounds meant to supplement your diet.


WHAT ARE SUPPLEMENTS?
Supplements are any compounds that are meant to be taken or used along with your regular diet to help you achieve adequate amounts of the compound. For example, someone who has an iron deficiency may take Iron supplements in order to help mitigate this deficiency. In this instant, Iron which is a mineral is being used as a supplement.
It is therefore more accurate to refer to these compounds as Supplements. There may be Vitamin supplements, Mineral supplements or just Supplements which may contain vitamins, minerals, other compounds or a combination of all.


HOW DO YOU GET VITAMINS AND MINERALS?
We've established what vitamins, minerals and other compounds used as supplements are. We also established that vitamins and minerals are essential parts of the diet. So how do we get these compounds into our system and how to we get adequate amounts?
You eat them! It's really that simple. Most people with a relatively balanced diet get adequate vitamins and minerals from their diet. This means that the average person does NOT need to take supplements in order to have enough nutrients or to be healthy.


BUT I HEARD THAT MOST ADULTS ARE DEFICIENT IN AT LEAST ONE VITAMIN
Some reports suggest that up to 30% of the world's population may be deficient in one or more micronutrient with common ones noted as Iron, Iodine and Vitamin D. This is noteworthy and efforts are underway to help reduce this occurrence. HOWEVER, this doesn't mean that the answer is to flood yourself with multivitamins.


HOW DO I KNOW IF I HAVE A MICRONUTRIENT DEFICIENCY?
You get tested. Yes, it's as simple as that. Because most adults get adequate nutrients from their diet doesn't mean that there aren't many who do have legitimate deficiencies some of which can have devastating effects if untreated. This does not equate to needing to take multivitamins. If an individual is believes that he or she may be deficient in a particular micronutrient or their healthcare provider suspects this, blood tests can be performed to diagnose and treat.


SO, WHAT IF I STILL WANT TO TAKE VITAMINS, JUST… IN CASE?
You probably can. While micronutrient supplements are usually an unnecessary part of your daily routine, taking them usually causes no harm once you are healthy and take them within reason. If you want to begin taking supplements, please contact your doctor.


IS THERE SUCH A THING AS TOO MUCH VITAMINS?
Yes, there is. It is called HYPERvitaminosis. This occurs when an individual takes abnormally large doses of vitamins which they store and then experience ill effects. A good way to prevent this is to avoid taking greater than recommended daily dose of micronutrients and avoid taking multiple vitamins with the same components.


SO ARE VITAMIN SUPPLEMENTS ACTUALLY DANGEROUS?
Typically, no. As mentioned, even if you don't actually NEED supplements you can usually still take them with no ill effects once you aren't taking excessive doses and you don't have any medical conditions where some supplements may be contraindicated. Many supplements actually contain larger than required daily doses of micronutrients (to account for the absorption) while we also get many of these nutrients from our diet. What happens if someone exceeds their daily dose of vitamins? It comes out in your urine. This isn't dangerous. HOWEVER, why spend hundreds if not thousands of dollars every year on something you will likely get no benefit from, could potentially cause harm, just end up peeing out?


SO, WHO SHOULD TAKE VITAMIN SUPPLEMENTS?
While many persons do not in fact require any vitamin supplementation, some do. These people include pregnant women, persons recovering from illness or injury, persons suffering from identified nutrient deficiency e.g Vitamin B for persons with Pernicious Anaemia. In all of these cases, the patient should be advised on supplementation by a trained, licensed health care professional. If you think that you may require supplementation, please see your doctor.


In conclusion: YES, we do NEED vitamins and minerals but that does NOT mean that we need vitamin supplements.


For more information on vitamins check: https://www.nhs.uk/news/2011/05May/Documents/BtH_supplements.pdf
https://www.nhs.uk/common-health-questions/food-and-diet/do-i-need-vitamin-supplements/
This information has been compiled and presented on behalf of Metropolitan Medical, C.Bowen Medical JULY 2019
.